At St Thomas, we follow the National Curriculum.
For all year groups, except Reception, we run a 2 year programme.  This allows teachers to work together in phases so, for example, Year 3 and 4 work together and do the same topics.  We believe that all children – regardless of ability or backgroud should experience a broad and balanced curriculum that educates the whole child and prepares them for the next stage of their educational journey.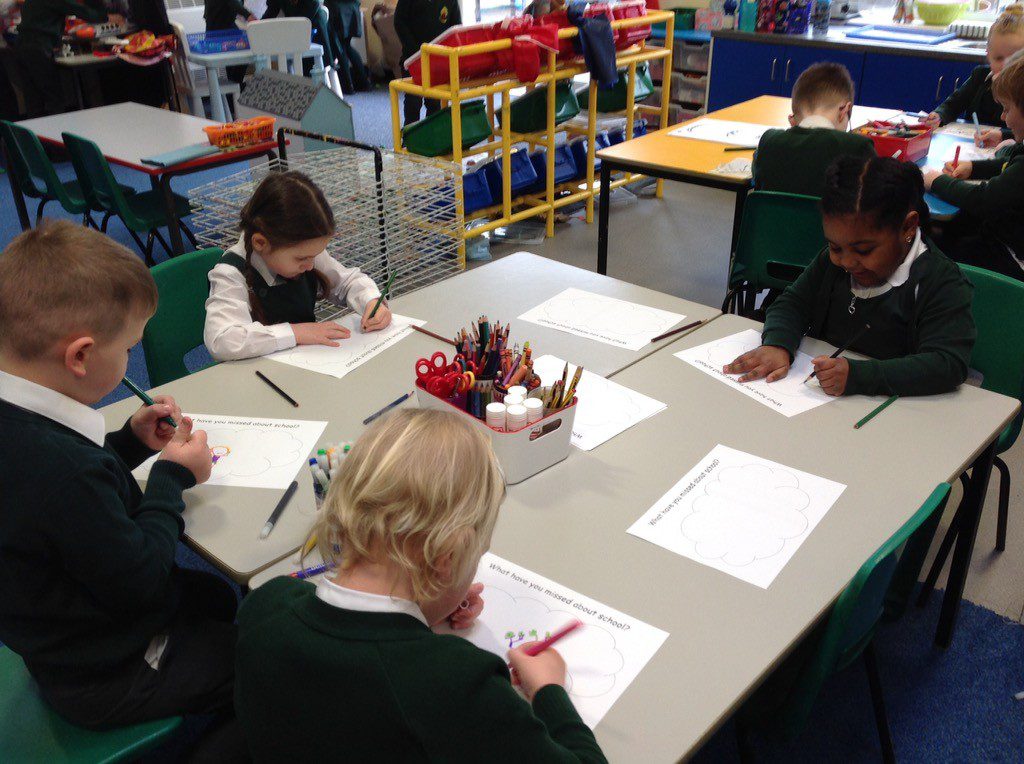 The intent of our curriculum is based on three key strands.  Our school's faith values; the wishes we have for our pupils' learning and, finally, the wishes we have for our pupils' knowledge and understanding of the wider world they live in.
Values:
Our school's five key Gospel Values are Love, Forgiveness, Honesty, Friendship and Respect.  We expect that all children will experience all of those within the school and will learn that these are key values – irrespective of a person's faith, background, gender, or ability – that they should live their life by as young people but also as adults.
Learning:
We want the way that our curriculum is implemented to create active, excited learners.  Our curriculum is intended to create St Thomas' pupils who are problem solvers, creative, independent learners who are not afraid to take risks or to question what they are told.  We want St Thomas' pupils to be inquisitive and hungry to learn.  Our curriculum is steeped in high quality literature to ensure the vocabulary development of the children and a love of reading.  Ultimately our curriculum intends to create life-long learners.
Wider World:
We believe that all St Thomas' pupils should understand the context of the wider world they live in.  The fact that they are stewards of the planet for future generations; that they may have privileges and opportunities that others do not and that the world they live in is constantly evolving so the jobs they do; the challenges they have may well be completely different to those of their parent's generation.  The way we implement our curriculum means that there are opportunities to learn about the past and to reflect on the future.